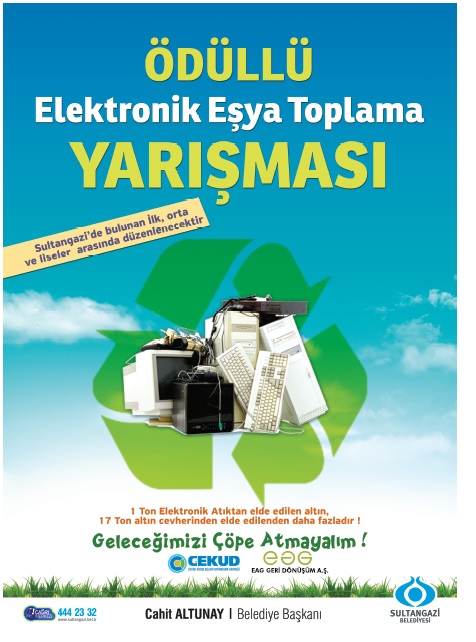 Award-winning E-waste Collection Project initiated jointly by EAG Recycling, Sultangazi Municipality, Ministry of National Education and ÇEKÜD Foundation; It is to raise awareness of the students about Waste Electrical and Electronic Equipment (WEEE) in all schools affiliated to MEM within the borders of Sultangazi district and to collect, transport and recycle electrical and electronic wastes.
The purpose of this cooperation:
1. To raise awareness among children and young people about the effects of WEEE and recycling on the environment and human health,
2. To develop knowledge/application projects and systematics in accordance with the realities of the country, which will ensure that WEEE is collected separately and returned to the economy.
3. To leave a cleaner and more livable environment for future generations.
4. To raise a conscious generation working for a cleaner and more livable environment.
For more information, contact with us please.
Phone Number : 0 212 606 03 24
E-mail : e-atik@eag.com.tr